CLAUDIA LENNEAR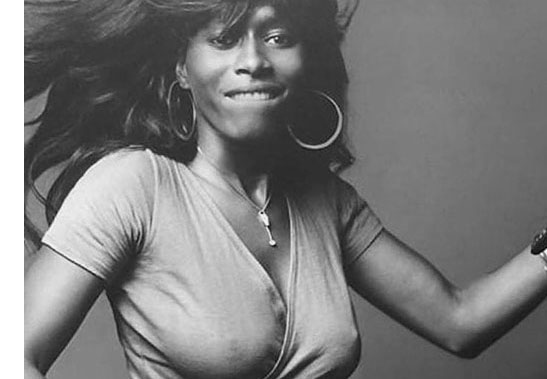 Originally from Rhode Island, she was a background singer with the Ike and Tina Turner Revue before working with artists such as Leon Russell (and the "Shelter" people), Joe Cocker, Don Nix, Freddie King, Humble Pie, Stephen Stills and David Bowie.
In 1970, Lennear epitomised a new kind of beauty icon for the Woodstock generation as a member of the "space choir" in the Mad Dogs and Englishmen tour and film. Despite her talent and success as a performer in the music business, she is probably best remembered in rock and roll history as the true life inspiration for the Rolling Stones classic 1971 hit "Brown Sugar", David Bowie's "Lady Grinning Soul", "She Smiles Like A River" from Leon Russell and "Sweet Rhode Island Red" from Ike and Tina Turner.
One notable career event was her collaboration with Concerts for Bangladesh - a pair of star-studded benefit concerts held at Madison Square Garden.
Lennear released a brilliant solo album entitled "Phew!" on the Warner Brothers label in 1973. It was unique, one side of the record was produced by slide guitarist Ry Cooder and the other produced by New Orleans mastero Alan Toussiant. It featured Memphis musician Jim Dickinson on several tracks...very rare but well worth the listen if you can find it.
She landed an acting role playing a secretary in the 1974 Clint Eastwood film Thunderbolt and Lightfoot.
Today, Ms. Lennear is preparing to launch an official website and is one of the subjects of a new documentary. She tells jungleroom.com that "Yes, I was approached earlier this year to take part in a documentary film about background singers. I agreed to participate since the film included other singers I have worked with on various projects back in the day.
The title of the movie is "Twenty Feet From Stardom". The project will be the opening film at the 2013 Sundance Film Festival in Park City, Utah. I am really excited that the film chronicles so many singers I greatly admire, such as Darlene Love, Merry Clayton, and more." Soon after the first screening of the film at the Sundance film festival, Miramax films bought the rights to the documentary on 1/20/13.
She has just launched her official website: ClaudiaLennear.com